Database Info.
There are three major items in the Engineering Geological Database in Taiwan . The first item is the general information of the station site that includes latitude and longitude of the station, ground water level, geographical/topographical conditions, and surrounding structures. The second item refers to the physical properties of soils. The SPT-N value, water content, unit weight, soil classification, and grain size distribution are obtained by on-site boring, sampling, and laboratory testing. After the borehole was drilled, the Suspension P-S Logging Technique was utilized to measure the wave velocity of the stratum at every 0.5m . The wave velocity of the stratum is an important index for site classification, so it is selected as the third item in the database. If the geological condition of the station site is classified as a rock outcrop, only the general environmental investigation was performed to collect the basic information of the station.
The general information (the photo of the seismograph, the plan section and the cross section of the surrounding environment), the soil profile, the SPT-N value, the shear wave velocity, and the primary wave velocity of the stratum are all available on EGDT website.
The site investigation at 483 TSMIP stations was completed by NCREE in cooperation with Taiwan 's CWB. By sampling of soils in the borehole and using the Suspension P-S Logger Technique, specific geological and geotechnical data were obtained including soil profile, physical properties of soils, and wave velocities of the stratum. All the results of investigation were organized systematically in the database and made available in a preliminary web site. This project will be performed continuously in the following years. Combining with GIS techniques, the engineering geological database for TSMIP will be more convenient for web usage. If an engineering project site is close to the strong-motion station, engineers may retrieve the geological and geotechnical properties of soils from the database to evaluate the site's ground response. Thus, this database is helpful for site effect analysis and earthquake-resistant design.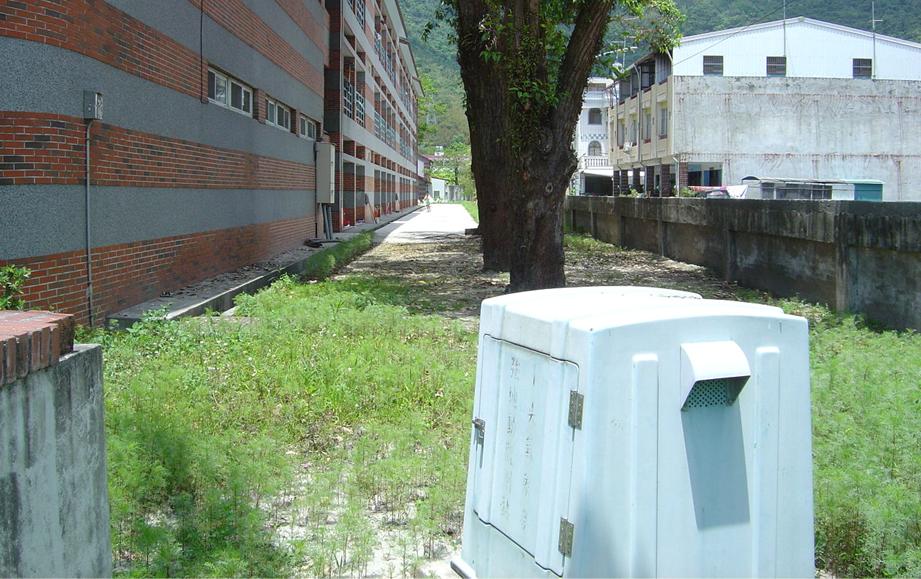 The photo of the seismic station in the field.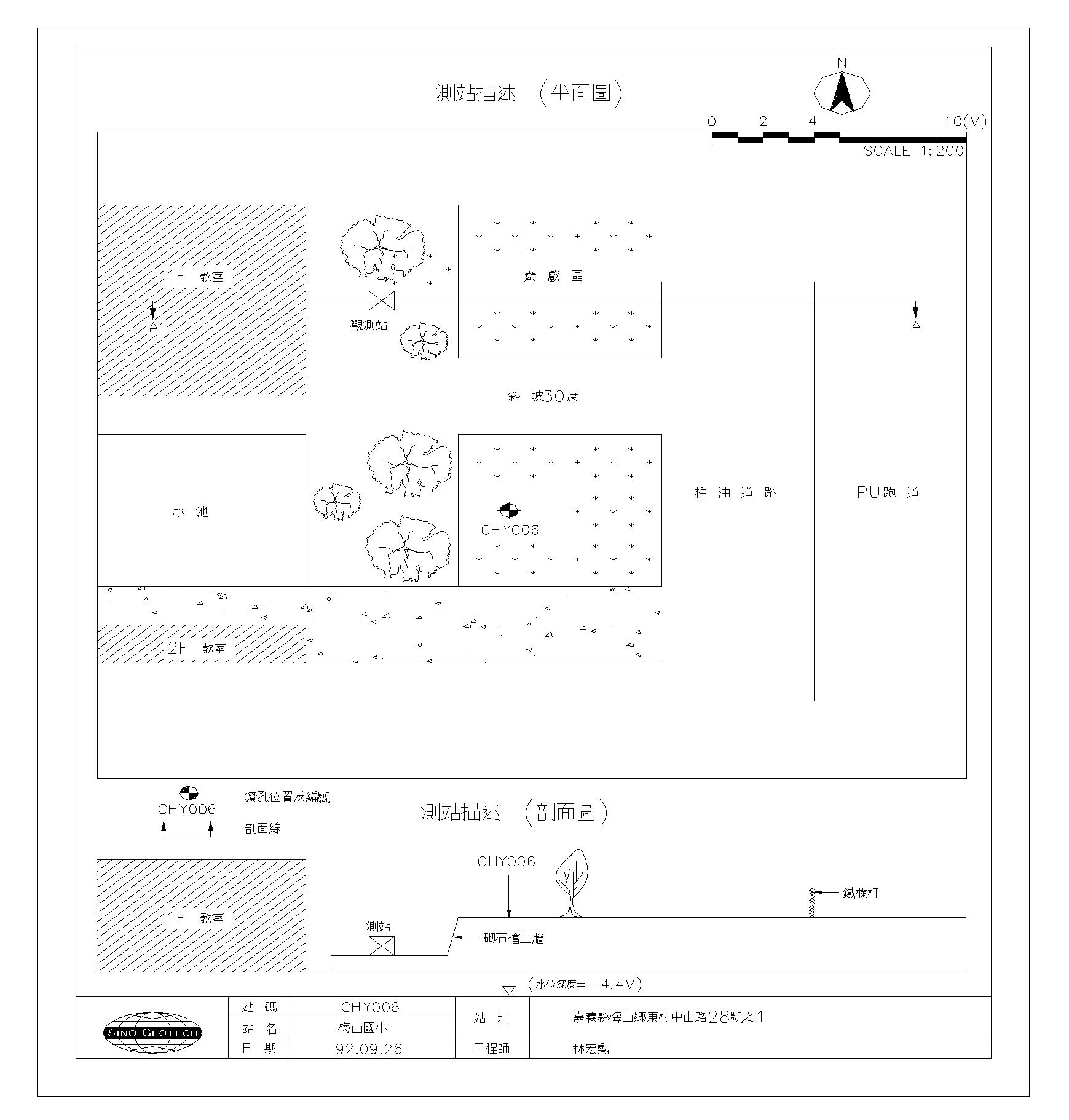 The description of the plan section and the cross section in the field.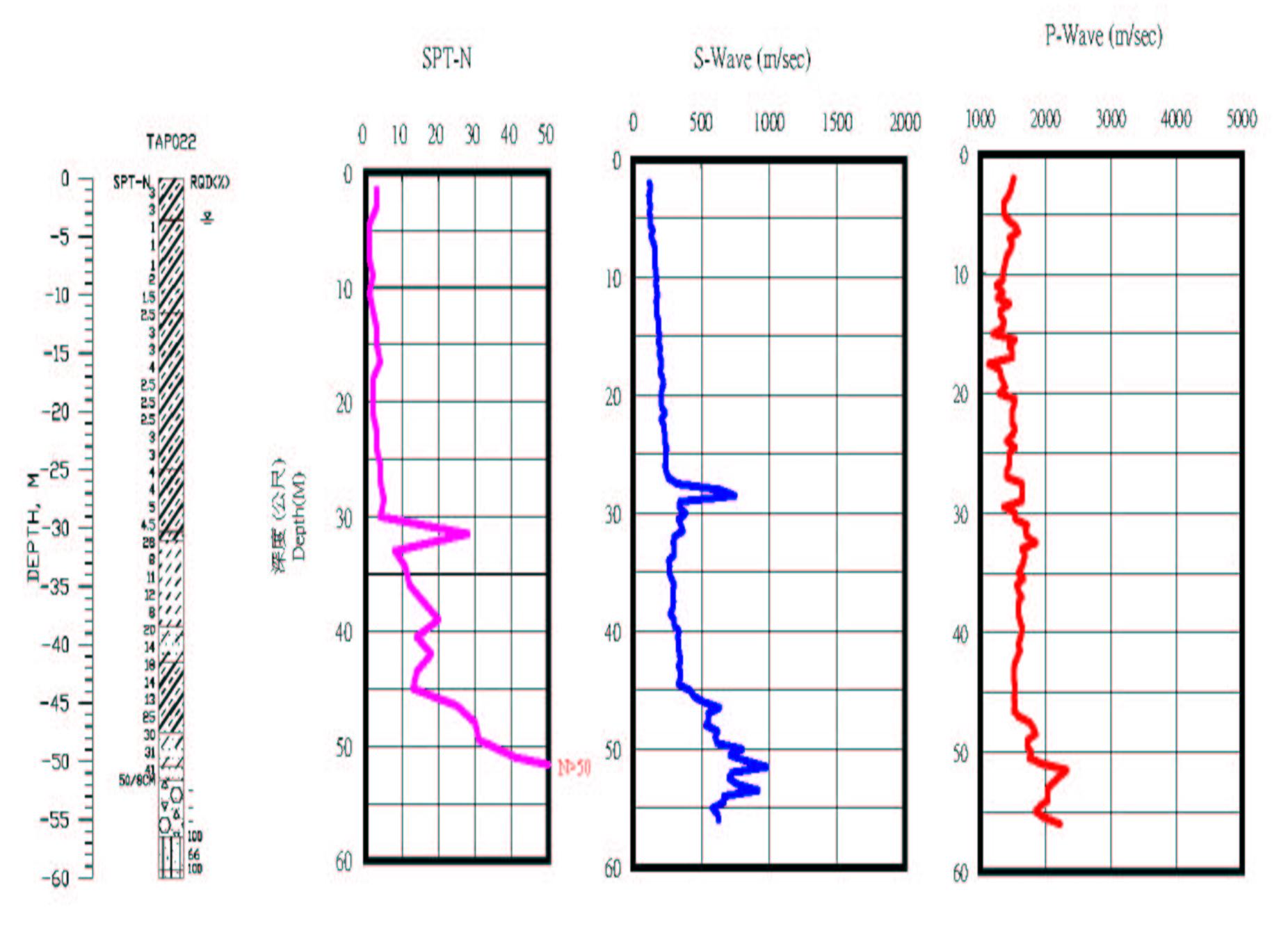 The soil profile, SPT-N value and wave velocity profile.